Technical analysis Indicators
There are 11 indicators available in TradingDesk Pro 5 1.9 for technical analysis:
| | |
| --- | --- |
| · | Weighted Moving Average, |
| | |
| --- | --- |
| · | Exponentially Moving Average, |
To plot any indicator:
1. Press right mouse button in the forex chart frame and select "Add indicator" and one of indicators in the shortcut menu or select It is "Frame" = > Add Indicator" => one of indicators in the main program menu.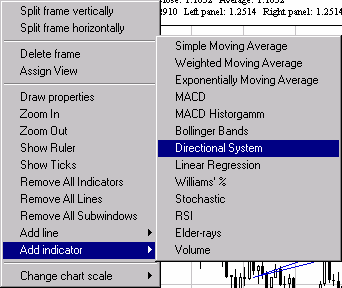 Such indicators as MACD, MACD-histogram, Directional System, Linear Regression, Williams %, Stochastic Indicator, RSI, Elder Rays can be plotted both at the price chart and at new subwindows that are located under the main price chart.
Therefore in "Scaling Options" window that appears after calling indicator you should select and indicate one of 3 options of indicators location: on Chart (Display New Scale on Main Window), in own subwindow (Create Sub Window for New Scale) or in subwindow of another indicator (Use Sub Window number "X" to Display New Scale).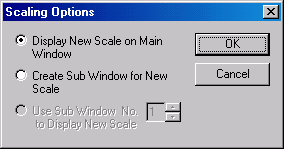 Indicator on price chart looks as following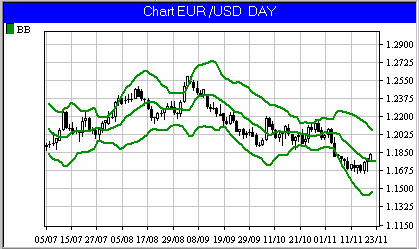 Every new subwindow is located under the previous one: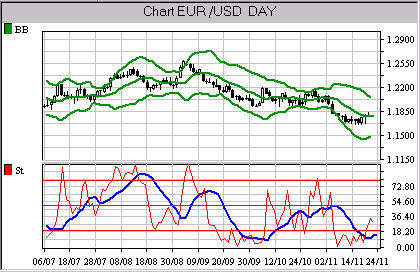 Only one or two indicators can be located in each subwindow.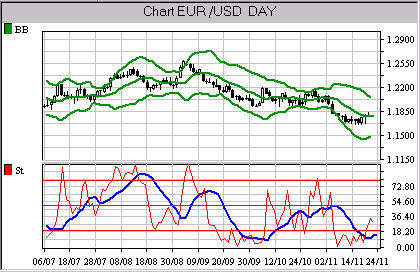 How to change indicators properties is written in next section of this help.
---