How to form screen structure
At opening of program first time user gets standard page (screen) Welcome.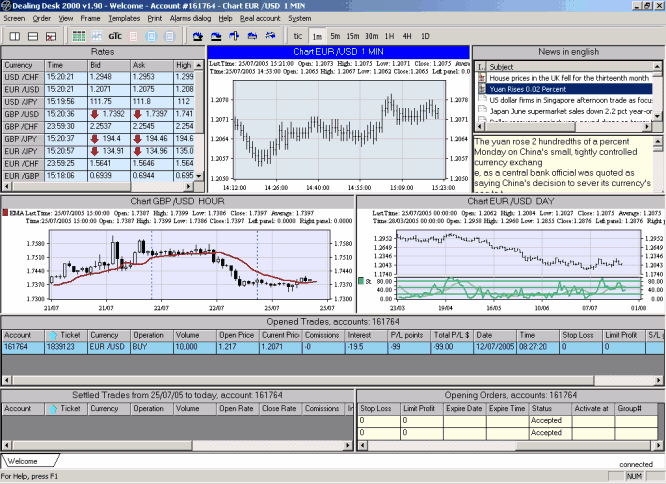 Concept of program expects a free-presented information structure shaping based on frames - special windows on the page (screen). Each user defines number and location of frames by itself in accordance with individual need. One of the frames is actuated constantly, marked out by the color, and user produces the current operations exactly with it. For activation of frame it is sufficiently to click it by mouse. After shaping, page structure can be saved to the file on the computer hard disk and uploaded back to the screen by user request. User can open simultaneously 9 real-time pages (sceens). Each page has a label (tab), which name is determined by user. Label is intended for switching between pages.

---